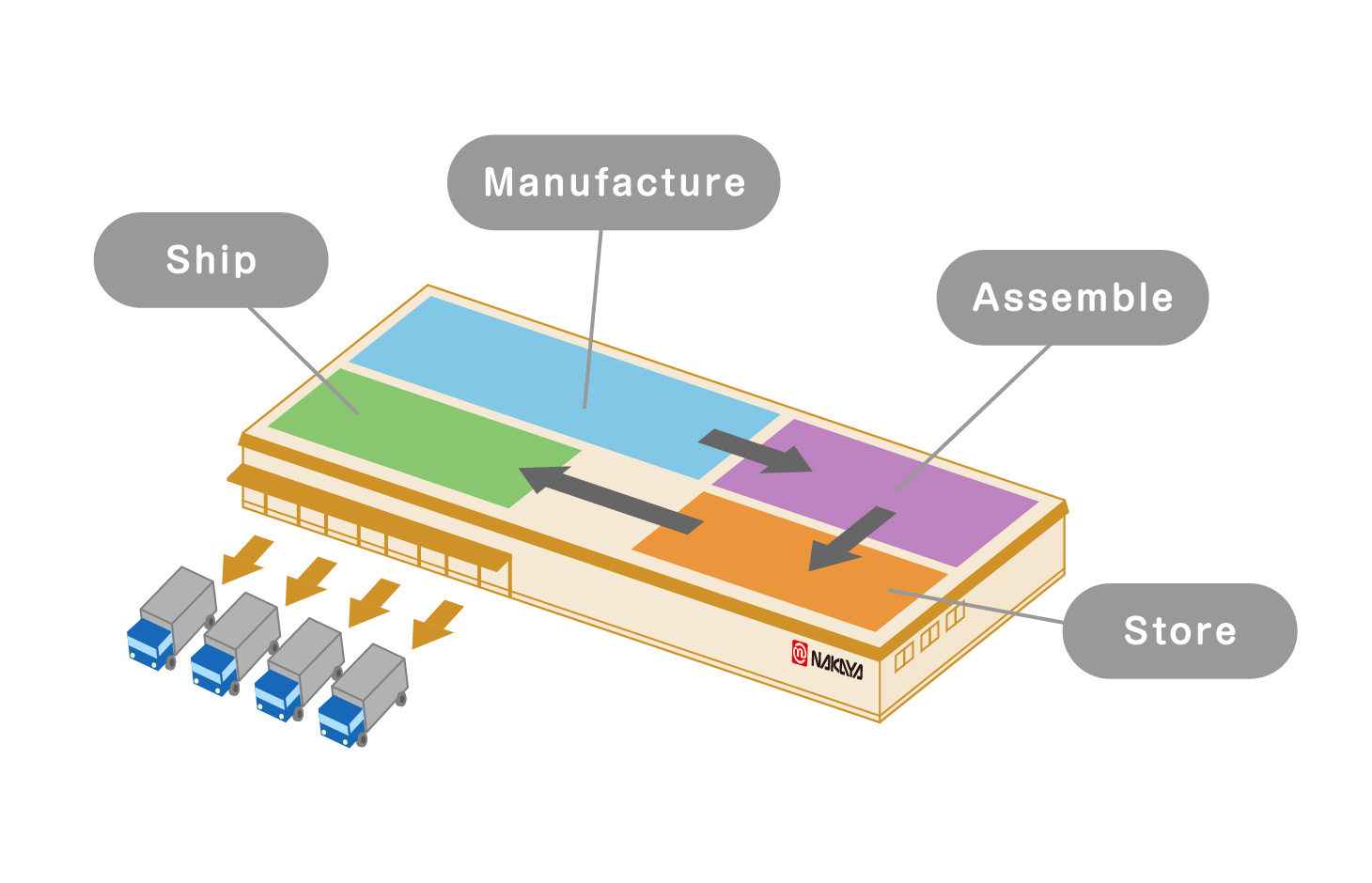 "Under One Roof"
Since the start of our business, we have had headquarters in Higashiosaka. We established the factory and the distribution center, "Imadate Plant" in Echizen, Fukui in order to gather all the processes literally "under one roof" and to strengthen the coordination. With the expansion, we now have two roofs in Fukui, but the basic structure has not changed.
Manufacture / Assemble
Making full use of the advanced production equipment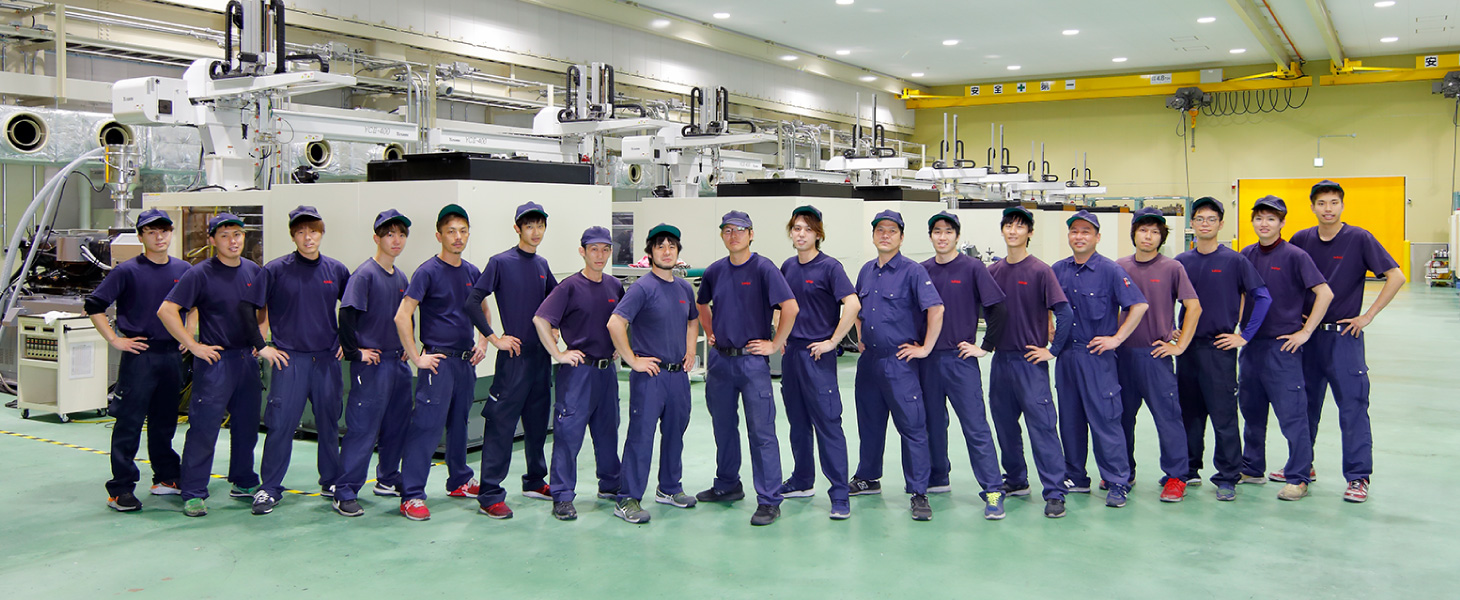 【Plastic Molding Technicians】
More than 70% of our workers are certified plastic molding technicians who have passed the written and practical examinations held by the Japan Vocational Ability Development Association.
【Automatic Material Supply System】
The system automatically supplies raw materials safely and steadily, reducing the manpower tasks.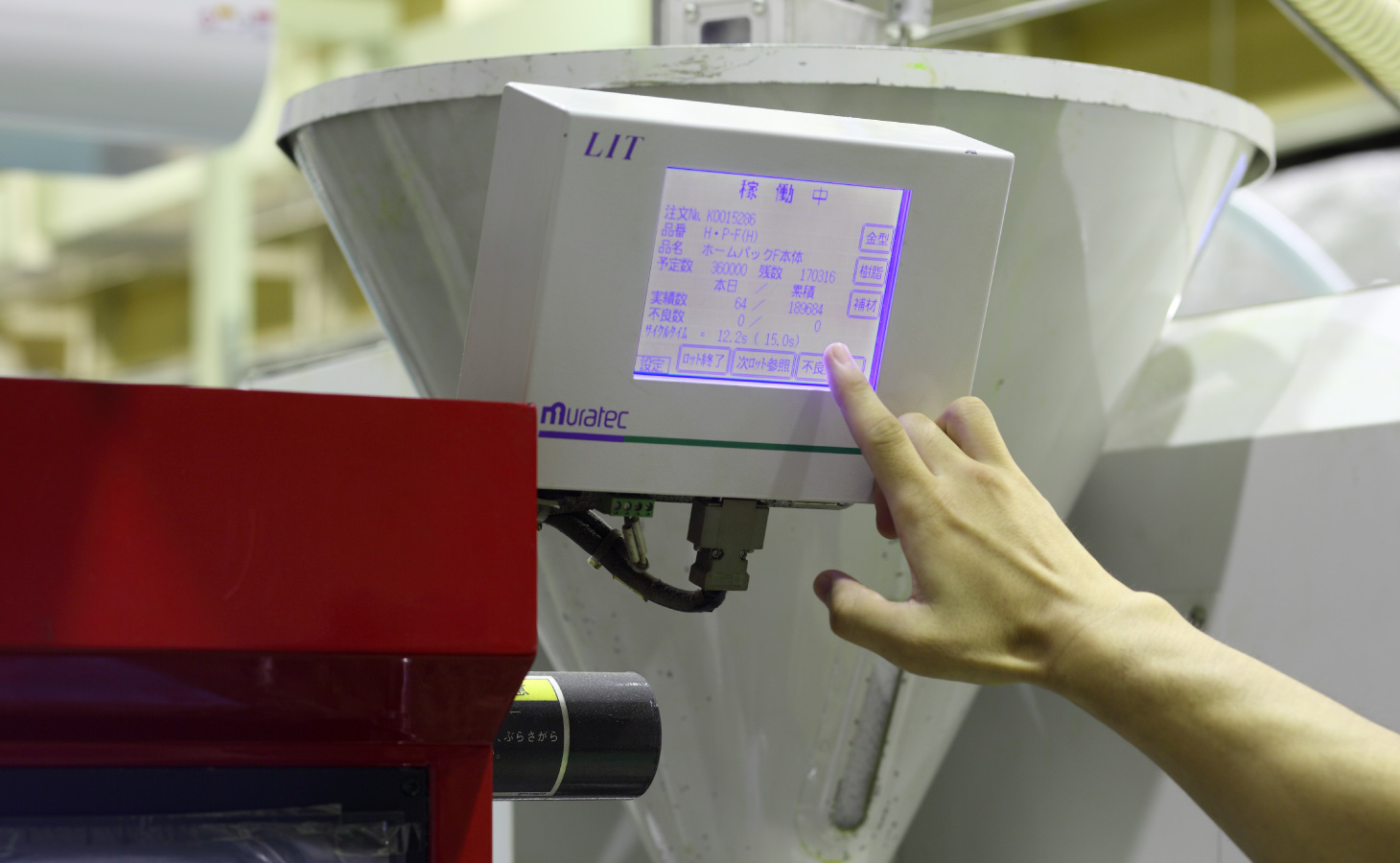 【Production Control System】
All the injection molding machines have the exclusive terminals of the production control system which controls the production in real-time.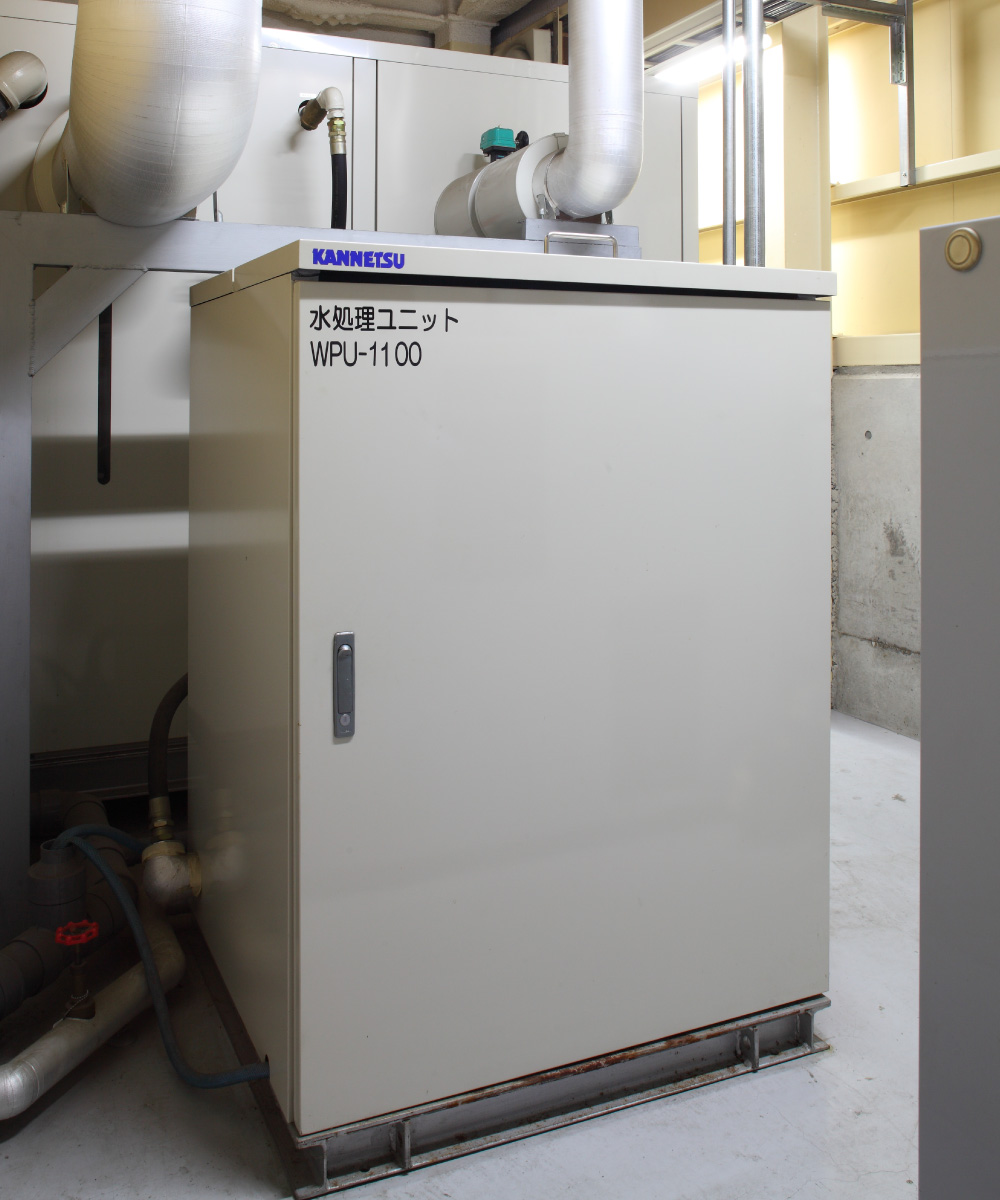 【Waterless System】
By circulating water, our cooling system saves water unlike conventional cooling towers.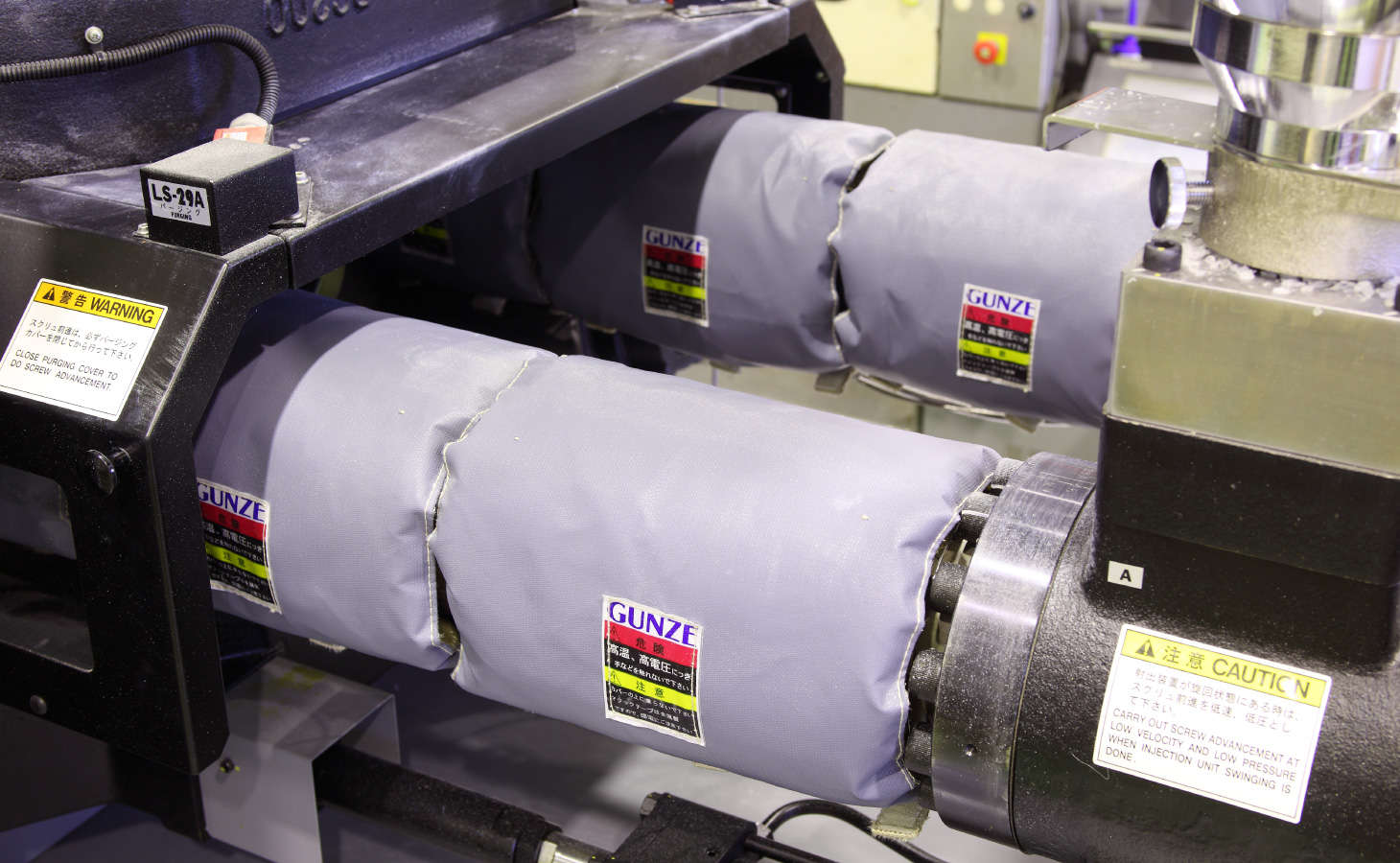 【Heat Insulation Cover】
Heat insulation covers over the cylinders of the injection molding machines suppress wasteful power consumption.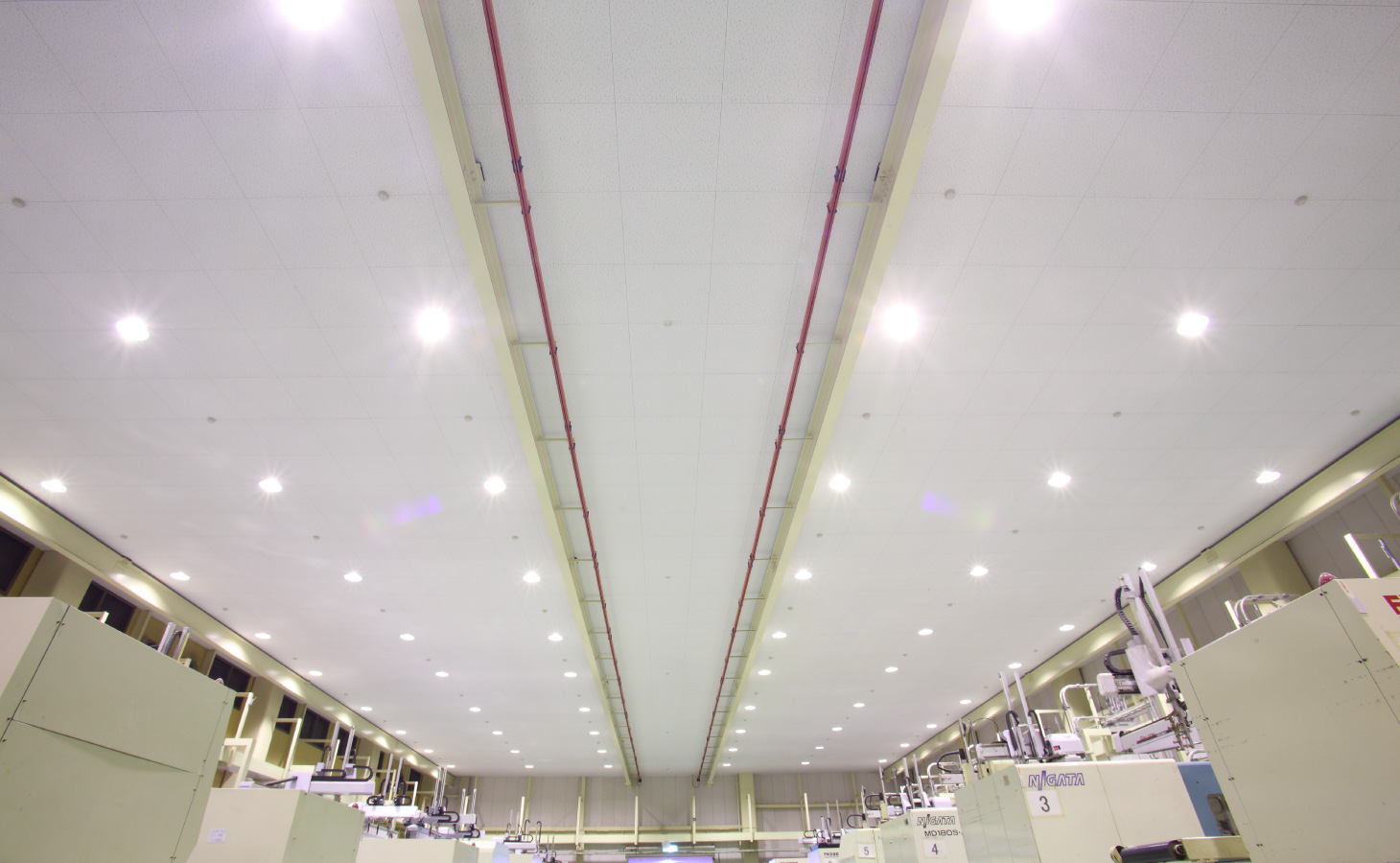 【Ceiling】
A covered ceiling prevents unwanted mixture of foreign materials such as dust.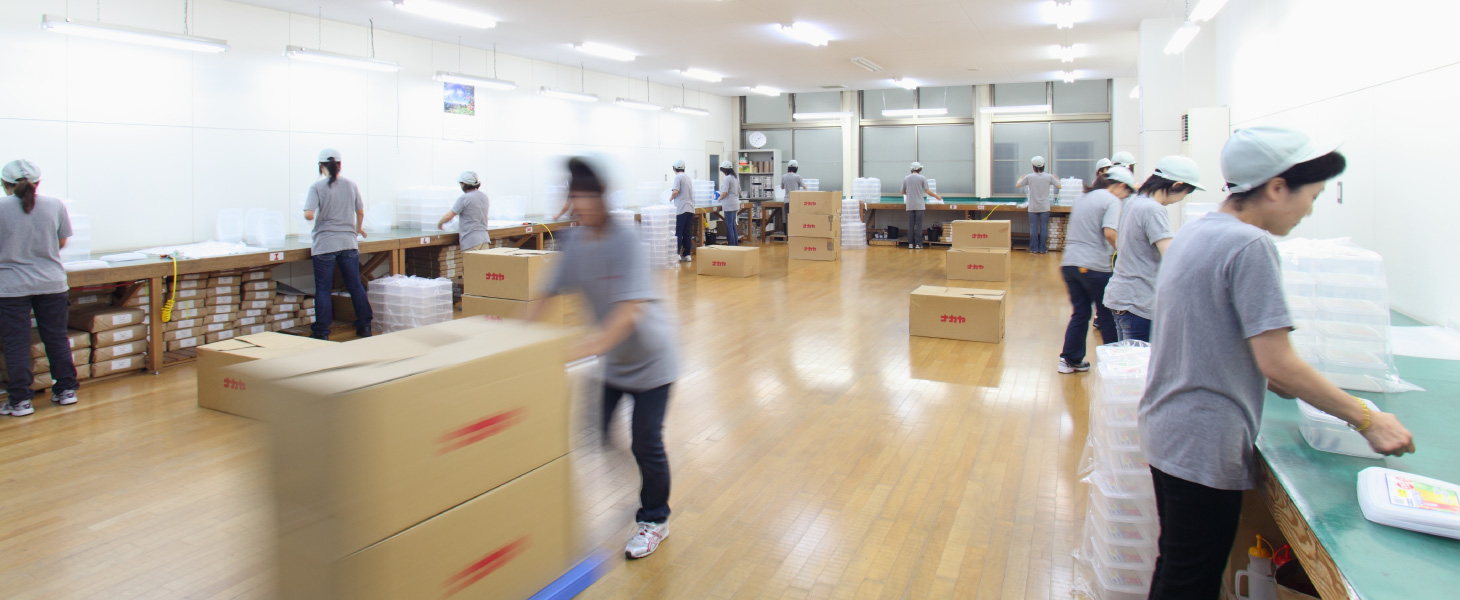 【Assembly Line】
Keen eyes of our reliable workers are imperative for the finishing processes.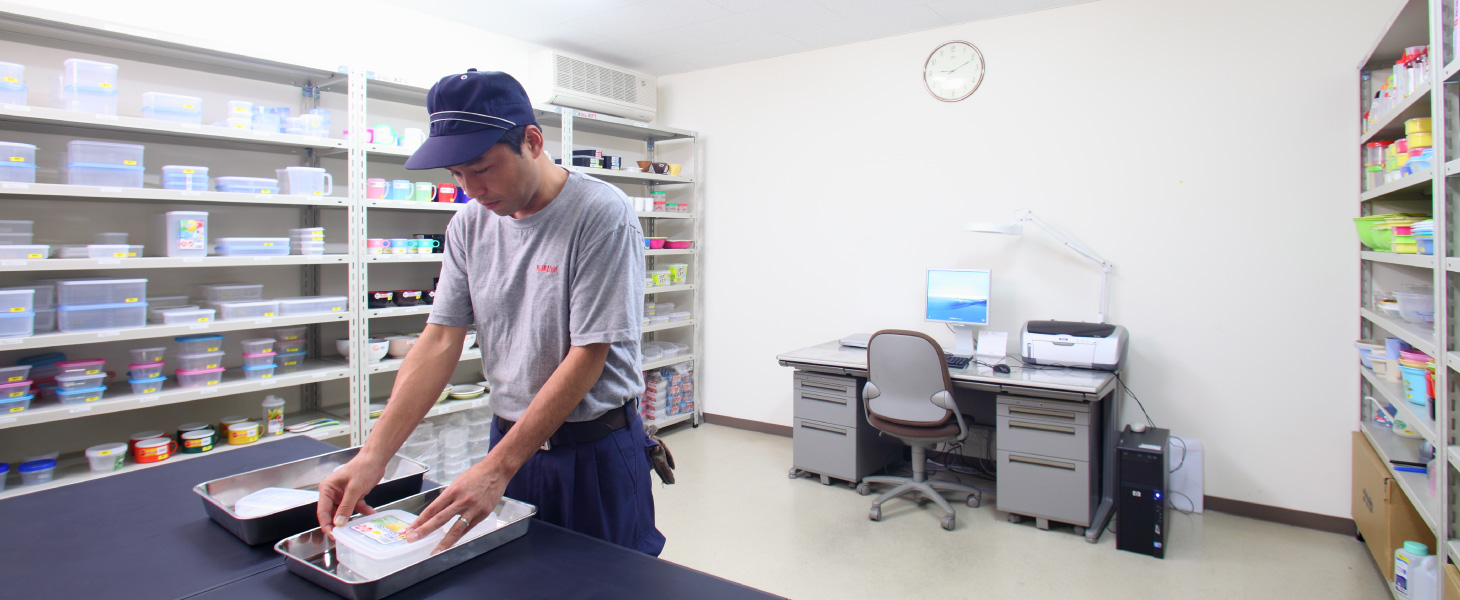 【Quality Control】
Quality check is done at every process of assembly. At our laboratory, we conduct performance tests to improve the quality of our products. For example, we test the sealing performance of the seal food containers by checking for leakage.
Shipping / Storage
Our logistics system serves as the backyard for 100-yen stores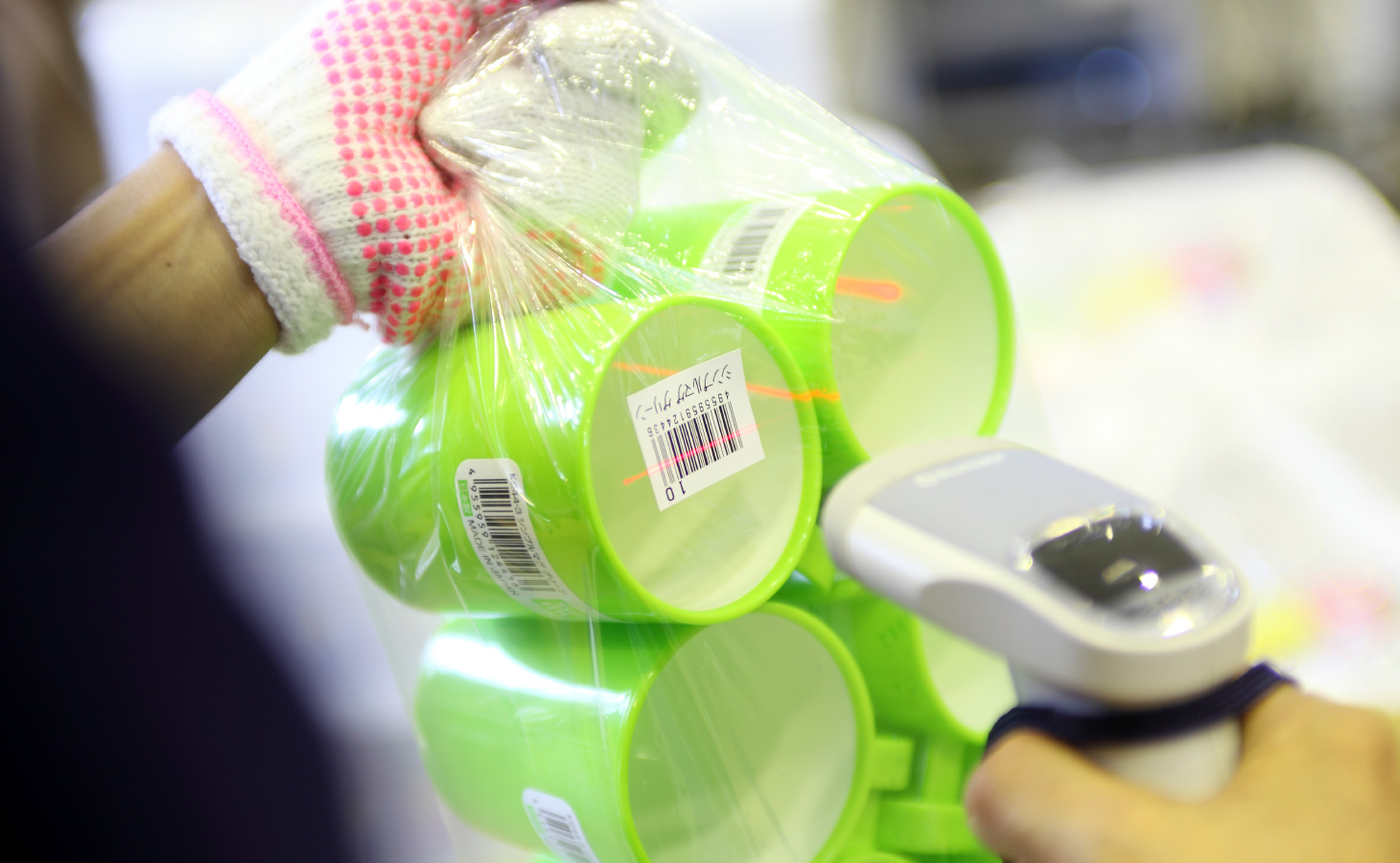 【Barcode Inspection System】
Before shipping our products, we perform a barcode inspection to prevent a shipping error.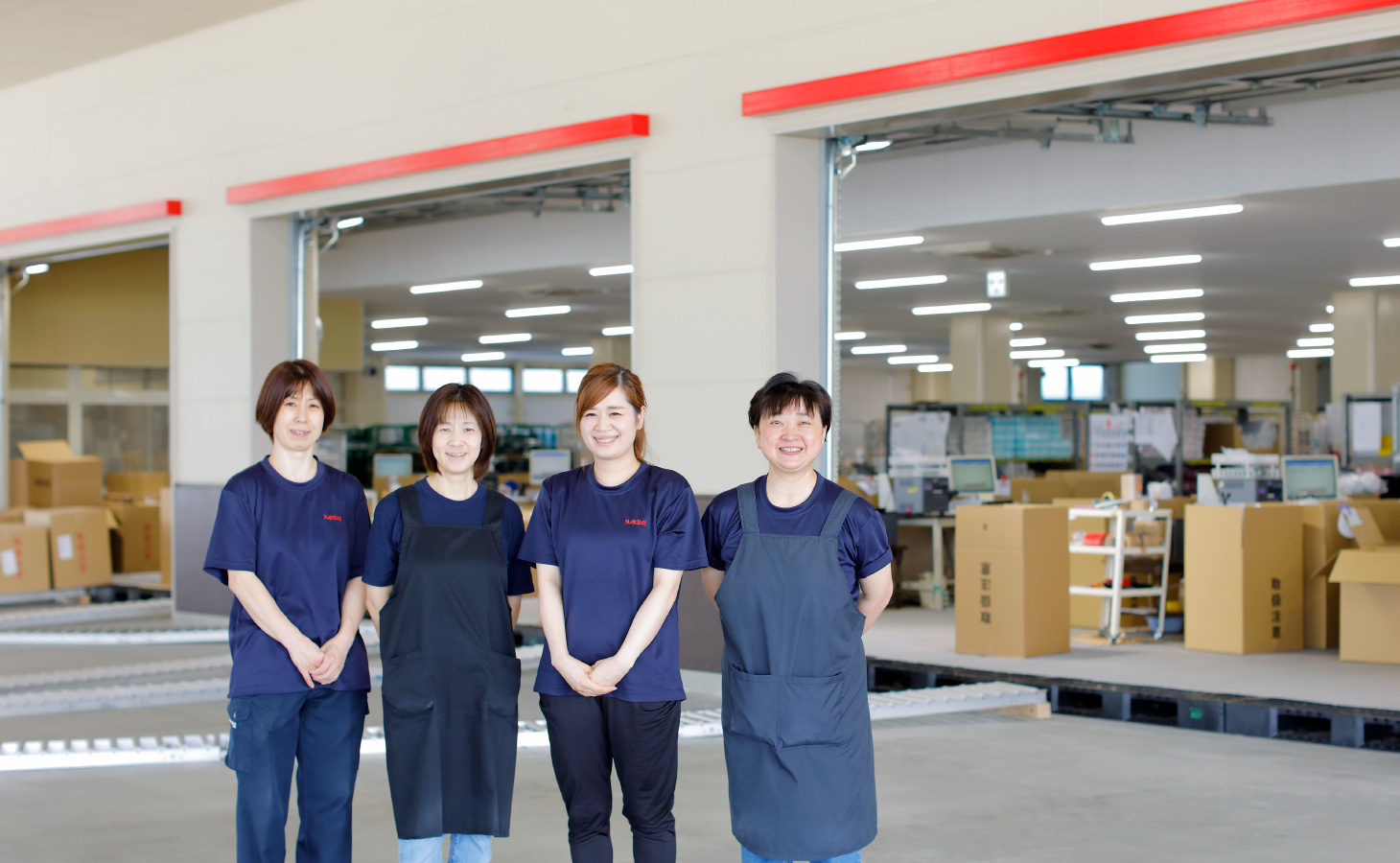 【Picking Lines】
We make assortment boxes of inner packs and prepare for shipping in our picking lines. Our picking lines are fully equipped with air conditioners so that our staff can work comfortably.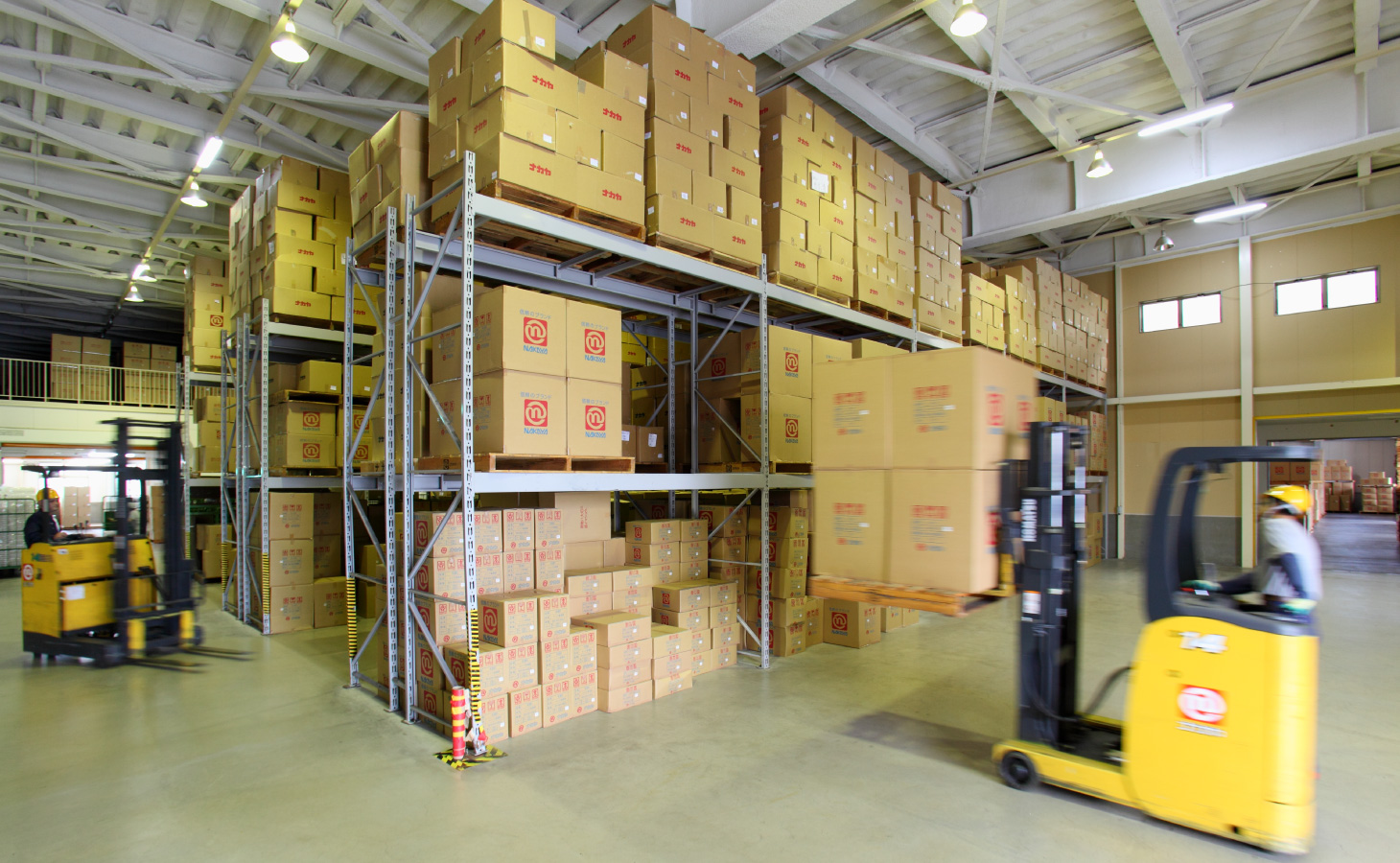 【Storage】
Our workers seek the most efficient way to manage storage daily by obtaining certificates on logistics operations and studying the storage control.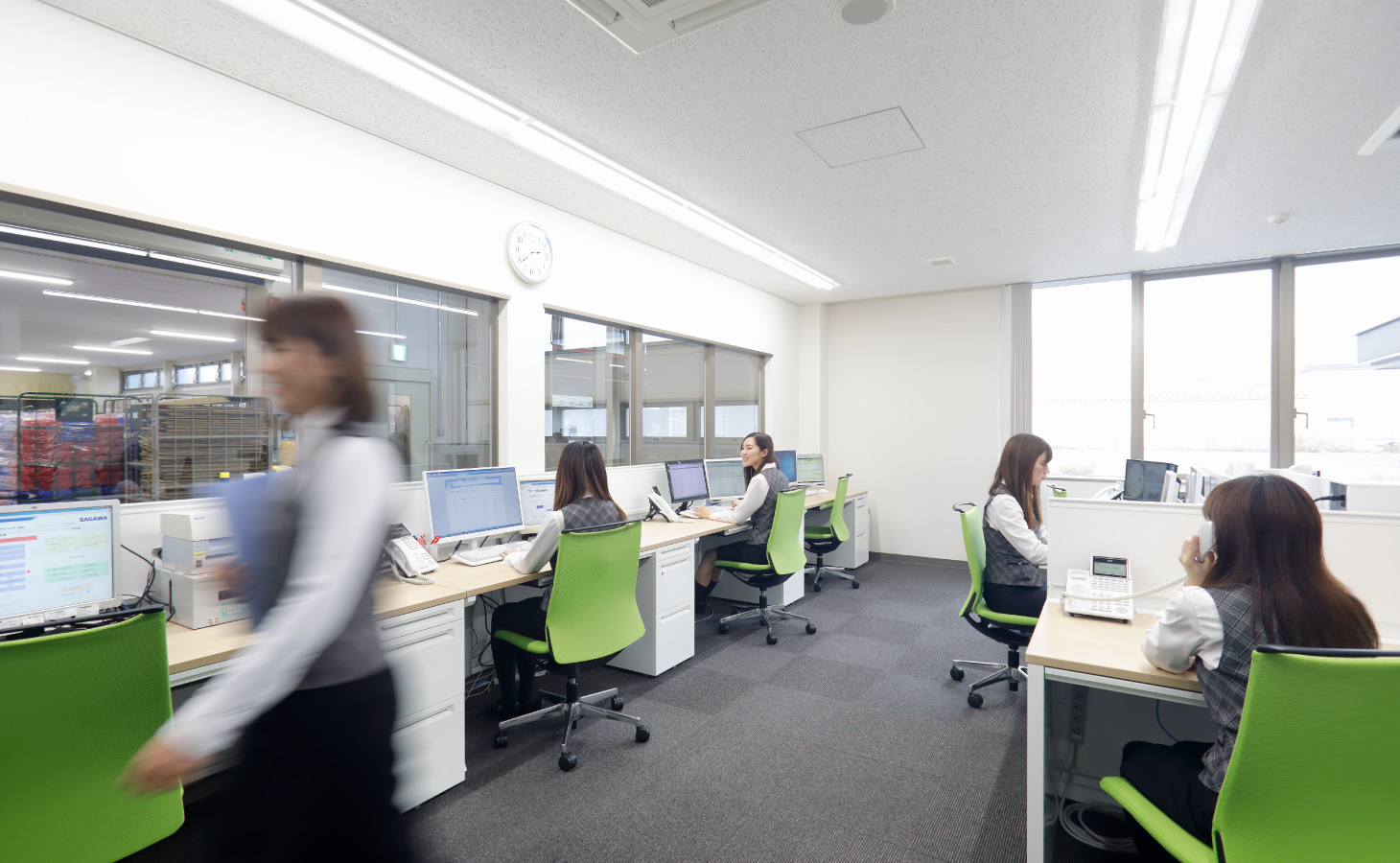 【Administration】
We are a manufacturer but use an enterprise system for wholesalers. The system works with EOS and the barcode inspection, enabling us to establish a solid shipping framework.